Illinois Races: Ed Scanlan Running for Governor
60-year-old lawyer looking to replace Quinn in tough gubernatorial race
Friday, Dec 18, 2009 | Updated 10:17 AM CDT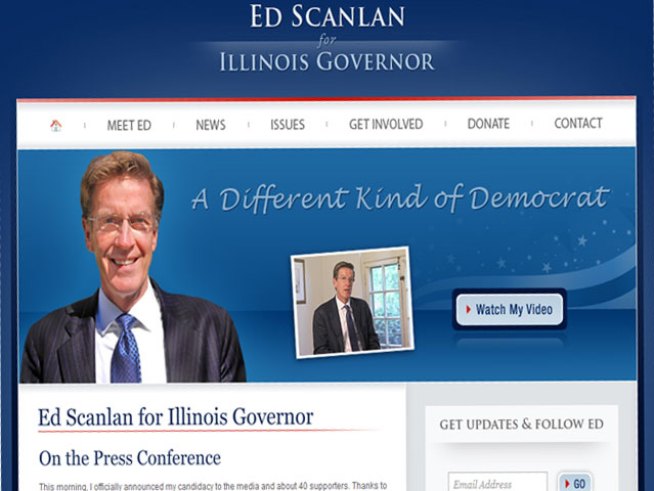 ScanlanForGov.com
Ed Scanlan is running for Illinois Governor along with other three democratic candidates.
<strong>WITHDREW FROM RACE</strong>
Ed Scanlan has joined the Democrats' race for governor of Illinois. The 60-year-old lawyer attended the University of Notre Dame and got his law degree from DePaul in 1976. After 32 years of practicing law, this is the first time the Oak Park lawyer is considering holding public office. He said he doesn't intend financing his own campaign, and will be seeking support from donors.
Top 2009 stories:
Political Newcomer Wants to be Your Governor
Scanlan Gives Speech at State Capitol in Springfield