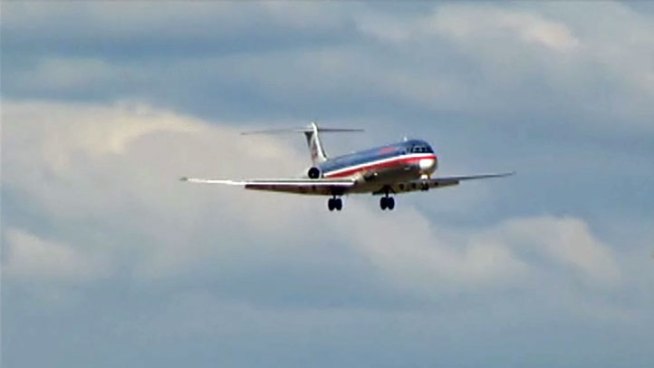 Lindsay Wilcox, NBC 5 News
An Ohio airport spokeswoman says a threatening note found in an airplane restroom led to an evacuation of the plane after it landed in Columbus following a flight from DFW Airport.
American Airlines Flight 302 from Dallas-Fort Worth International Airport was evacuated due to a bomb threat after landing at Port Columbus International Airport Monday morning.
Officials with the airline said a threatening note found on board led to the alert.
Angie Tabor with the Columbus Regional Airport Authority said the threat was made before the flight landed at Port Columbus at 11:56 ET -- its scheduled stop.
The MD-83 aircraft was pushed away from the terminal and the flight was evacuated, according to WCMH-TV in Columbus. All 133 passengers and a crew of five deplaned safely, the airline said.
Tabor said airport police, the Transportation Security Administration, the Federal Bureau of Investigation and the Columbus Bomb Squad are all investigating.
At this time, officials said nothing threatening has been found on the aircraft.
No further information is readily available.
Check back and refresh this page for the latest update.