United to Furlough 50 O'Hare Employees
Another 100 employees will be reduced to part-time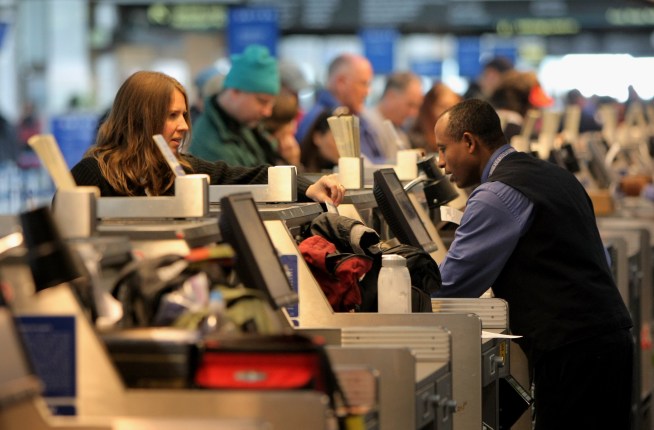 Getty Images / Doug Pensinger
A passenger is attended to by a United Airlines representative the day before Thanksgiving at the Denver International Airport on November 21, 2007 in Denver, Colorado.
Get ready to use more kiosks.
Fifty United Airlines customer service agents at Chicago's O'Hare International Airport are being laid off in an effort to make the carrier's workforce about 20 percent smaller than it was two years ago, the Chicago Tribune reports.
Another 100 front-time representatives and ramp workers at the airport will have their hours reduced.
The news is unwelcome to the International Association of Machinists, which represents the affected workers.
"It's like we're staffing in the hope nothing ever goes wrong," said union leader Rich Delany.
The airline cut flights by about 10 percent last year, and capacity is expected to decline another 1 percent in 2010, according to Crain's Chicago Business.