DCFS Investigating Mother of Kids Who Died in Fire
Agency has had contact with mother, children at least twice in the past
Wednesday, Jan 25, 2012 | Updated 2:45 PM CDT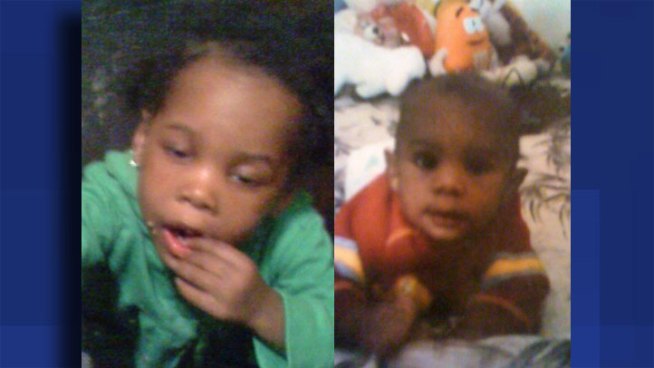 A fire that started with a pizza box on a stove killed two young children on Chicago's Far South Side early Tuesday morning, officials said. Destiney Myles, 3, and Jeremiah Myles, 1, died at the scene after their mother, Alicia Myles, 25, was unable to get back into the house to save them. The fire started around 3:15 a.m. in the 300 block of East 130th Street at Concord Place apartments after a pizza box set aflame. Myles woke up to discover her apartment filled with smoke and rushed out with her oldest child, a 6-year-old boy. When she tried to get back inside for her other two children, the door had automatically locked behind her. Myles, who is seven months pregnant, was taken to Roseland Community Hospital in serious condition.
Illinois' Department of Children and Family Services is investigating allegations of neglect after two children died in an apartment fire on Chicago's south side early Tuesday morning.
DCFS has had contact with the mother, Alicia Myles, in the past, the Chicago Sun-Times reported.
The agency found substantiated evidence of neglect against Myles in 2006 and 2008, and is investigating a child abuse report received on Nov. 28, spokesman Kendall Marlowe said, according to the Sun-Times.
Myles also has reportedly admitted to huffing mothballs in the past to get high, but denied she was high when fire swept through her Concord Place apartment unit, in the 300 block of East 130th Street, shortly after 3 a.m. Tuesday.
Myles said she woke up to the fire. One of her son's, 6-year-old Curnet Myles, started the fire when he was trying to warm up leftover pizza for himself and his little sister.
Alicia Myles was able to grab Curnet and get out of the apartment, but her 3-year-old daughter, Destiney, and 18-month-old son, Jeremiah, were still inside and perished in the fire.
Family members told the Sun-Times they were told by DCFS to not allow Alicia Myles, who is several months pregnant, to take custody of her only surviving child.
Download our iPhone App. News breaks at inconvenient times. Take NBCChicago.com with you on your iPhone app and be in the know where ever you go. Visit the app store and download it today!