Grapes of Wrath: Semi Tips, Loses Load of Grapes
Monday, Jun 21, 2010 | Updated 5:12 PM CDT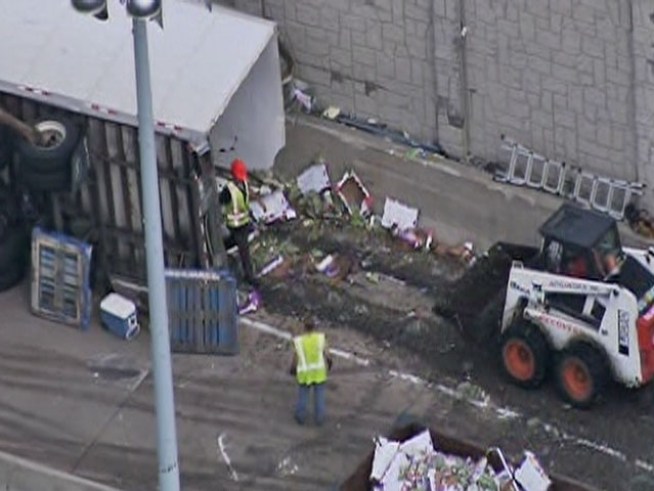 Roughly 40,000 pounds of grapes were lost when a semi truck overturned on a ramp to the Stevenson Expressway.
State Police expect a Stevenson Expressway ramp in the southwest suburbs to be closed to traffic for several hours while crews remove a semi truck that overturned and spilled a load of grapes Monday afternoon.
The truck was was traveling too fast for conditions when it tipped over on the northbound Stevenson Expressway (I-55) ramp to the northbound Tri-State Tollway (I-294) near Indian Head Park, officials said.
The truck's load of green grapes shifted, causing the semi rolled over on its right side.