Striking Construction Workers Reach Deal
Union reaches tenative deal to end strike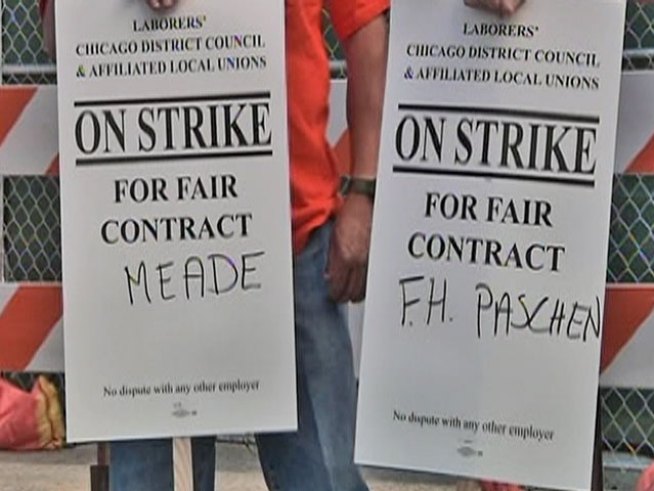 Road Workers on Strike |
Three labor unions went on strike over an increase in health care costs, among other wage concerns. The contractors have refused to make early negotiations, but highway commuters have enjoyed relatively traffic-free travel... so far.
Construction throughout Illinois could once again hit overdrive.
After nine hours of negotiations, the International Union of Operating Engineers Local 150 and Laborers' District Council of Chicago & Vicinity reached a tentative agreement with the Mid American Regional Bargaining Association Monday night.
Under the agreement, workers will receive a 3.25 percent increase annually for three years. It is the same agreement that Local 150 reached in the past several days with other employers.
Construction workers and employers walked off the job June 29, bringing statewide construction projects to a halt.
Union members will vote on the agreement Wednesday.