3 Teen Girls Arrested in South Loop Pepper Spray Attacks
Thursday, Sep 26, 2013 | Updated 5:04 AM CST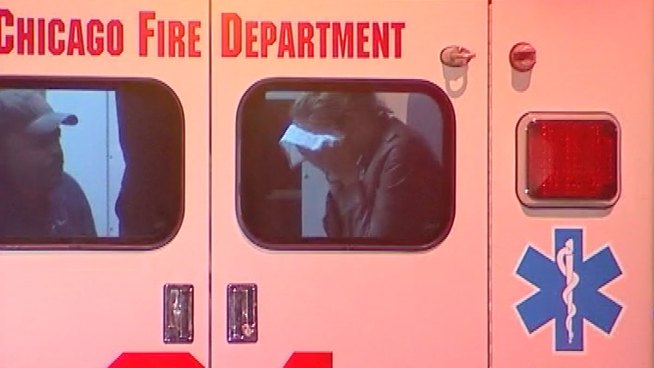 One of the pepper spray victims is seen in this photo wiping her eyes while seated in the back of an ambulance.
Charges were pending Thursday morning against three teen girls arrested in connection with a series of pepper spray attacks in Chicago's South Loop a night earlier.
Police said the first attack occurred about 10:30 p.m., when a group of three girls walked up to a 24-year-old woman on foot and sprayed her as she stood outside in the 1100 block of South State Street. The woman was treated and released from Mercy Hospital, police said.
A bit later, a 26-year-old woman was also sprayed in the 1300 block of South State Street. The woman's injuries were treated on the scene, police said.
Police couldn't offer a motive for the attacks but said three teen girls were in custody.