Boil Order Issued in Edgewater After Water Main Break
Tuesday, Sep 10, 2013 | Updated 5:21 AM CST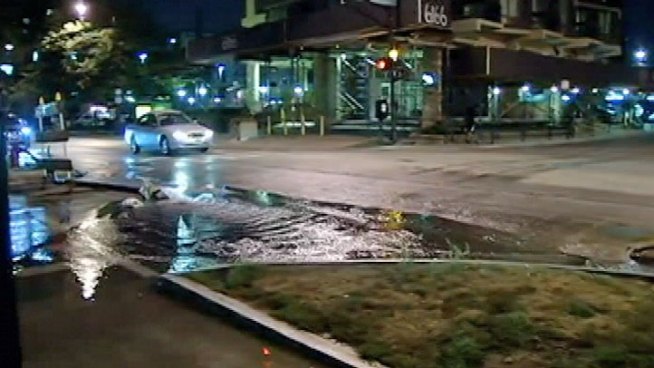 Residents of six high-rise buildings in Chicago's Edgewater neighborhood were told Monday evening to boil their water until further notice after a water main broke.
The rupture, in the 6100 block of North Sheridan Road, happened as crews were working on a water pipe that feeds Kindred Chicago Lakeshore. It's part of a project that kicked off last month to replace a more than century-old water main on North Sheridan Road between Devon and Thorndale Avenues.
Residents in the following buildings were told to boil their water as a precaution:
6157 N. Sheridan Rd.
6145-47 N. Sheridan Rd.
6129 N. Sheridan Rd.
6121 N. Sheridan Rd.
6171 N. Sheridan Rd.
6101 N. Sheridan Rd.