DUI Charge for Driver Who Killed Pregnant Woman, Baby
James Cox was drunk at the time, police say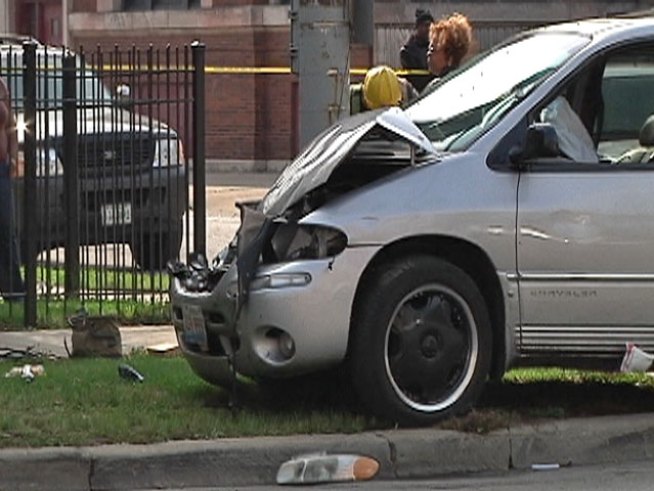 Emotional Crash: Doctors managed to save a baby through and emergency c-section after her expecting mother died in a car crash. The baby died a day later. The man who crashed into them had no license and could face murder charges.
And he was apparently drunk.
The man who was originally cited for failure to obey a red light, driving on a revoked or suspended license, and not having insurance after colliding with a 27-year-old pregnant woman on the west side last month had DUI charges brought against him Tuesday.
The mother, Kim Brown, died in the crash. Her baby was delivered by Cesarean section and died the following day. Three other pedestrians -- another mother and her two children aged 1 and 3 -- were also injured, police said.
James Cox, 39, of the 4300 block of West Maypole Avenue, is expected to appear for a bond hearing Wednesday. He had no license at the time of the crash and had been convicted 15 times for driving with a suspended or revoked license.
Cox was driving a Chrysler minivan south on Kostner when he disobeyed a red light at Washington and struck an eastbound 2003 Ford van, which then struck four pedestrians, according to police.