Woman Dies After Vehicle Ends Up in Harper College Lake
Thursday, Mar 24, 2011 | Updated 6:15 PM CDT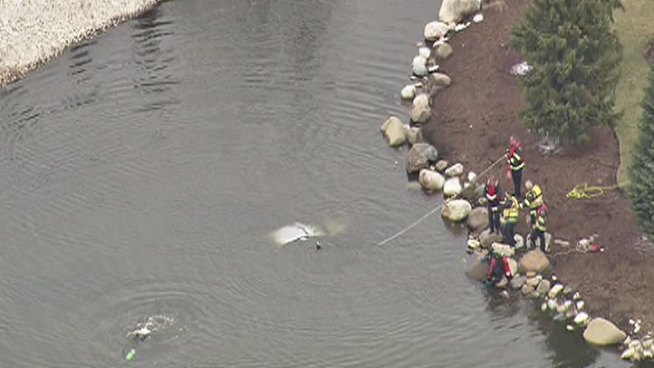 A woman died after she was pulled her from a car that was submerged in a pond near Harper College in northwest suburban Palatine Thursday afternoon.
A woman died Thursday afternoon after a car she had been traveling in left the road and entered a pond at Harper College in Palatine.
It's unclear how the car ended up in the lake.
The Palatine Fire Department responded to a call of a submerged car near the Euclid Avenue entrance to the college. Divers entered the water and pulled the woman from the vehicle.
She was transported to Northwest Community Hospital in Arlington Heights where she later died. Palatine police were unsure of the make and model of the vehicle.
Divers remained in the water for an additional hour and a half searching for other victims but none were located.