Suspicious Fire Claims South Side Mini-Mart
Arson detectives responded to the scene overnight.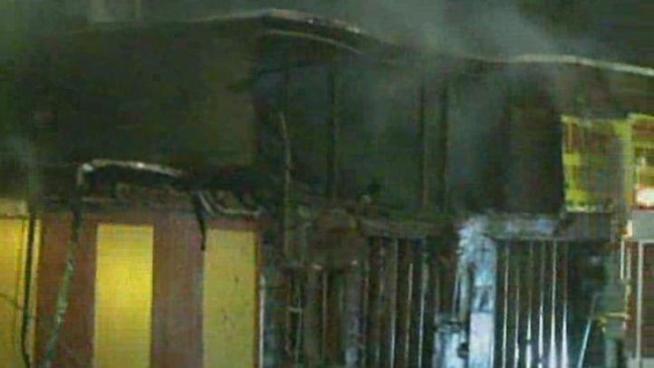 South side mini mart goes up in flames.
An overnight fire that engulfed a far South Side convenience store may have been intentionally set, officials say.
Fire crews were called to the Community Mini-Mart, at 12658 S. Union Ave., around 11:30 Tuesday night.
The one-story building in the West Pullman neighborhood partially collapsed, but the fire did not spread to any other buildings.
Bomb and arson detectives were on the scene investigating the cause of the blaze.
The store had been closed for the past six months. No one was hurt.