Subway Restaurant Employee Dies After Shooting
Woman shot in the neck during attempted robbery
Friday, Feb 10, 2012 | Updated 11:45 AM CDT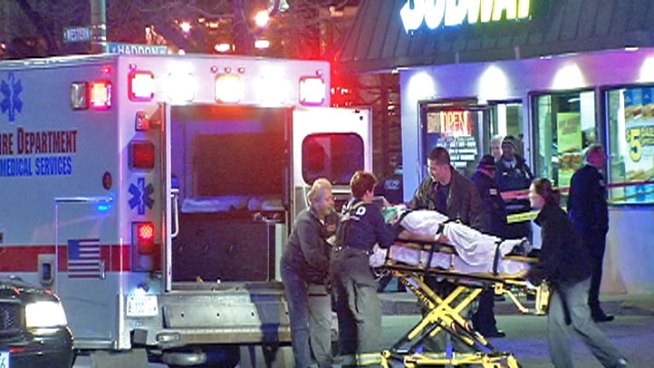 Paramedics load a Subway restaurant employee in an ambulance after a shooting and robbery attempt in the 1100 block of North Western Avenue on Thursday.
A Subway employee shot in the neck Thursday night has died.
The 54-year-old woman was working at the West Town Subway at 1129 N. Western Ave. when someone walked in and attempted to rob the place at about 8:50 p.m., police spokesman Daniel O'Brien said.
The woman tried to run out when the gunman shot her, according to the Chicago Sun-Times. He ordered another employee to open the register, police told the Sun-Times.
The woman was taken in critical condition to John H. Stroger, Jr. Hospital of Cook County. The Cook County Medical Examiner's office was notified Friday of her death.
Harrison Area detectives continue to search for the shooter.