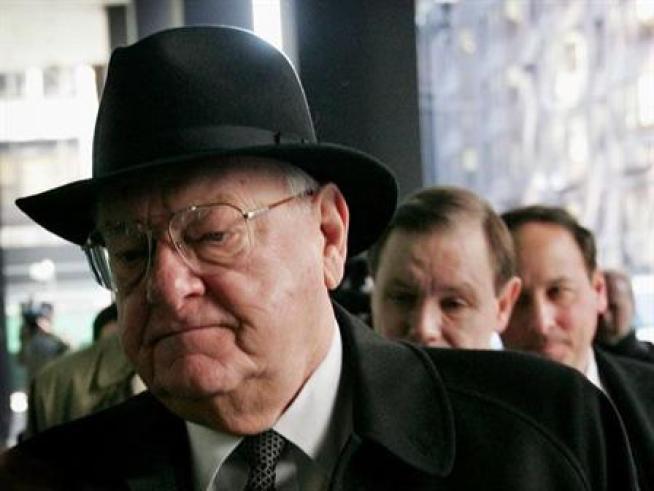 Getty Images
George Ryan was sentenced to 6 1/2 years in federal prison. But now, his chances of getting a pardon are remote, thanks to the Blagojevich scandal.
Former Gov. George Ryan's prospects of getting out of federal prison early appear to be dimming, Sen. Dick Durbin said today.
Last month, Durbin asked President Bush to set Ryan free after serving slightly more than a year of his 6 1/2-year term for corruption while governor and secretary of state.
But that possibility of an early release now appears remote because of collateral damage from Gov. Blagojevich's Dec. 9 arrest on corruption charges, Durbin said.