Police Say Man Brought Gun to BMW Championship
Charges pending against Westmont man
Monday, Sep 16, 2013 | Updated 8:56 PM CDT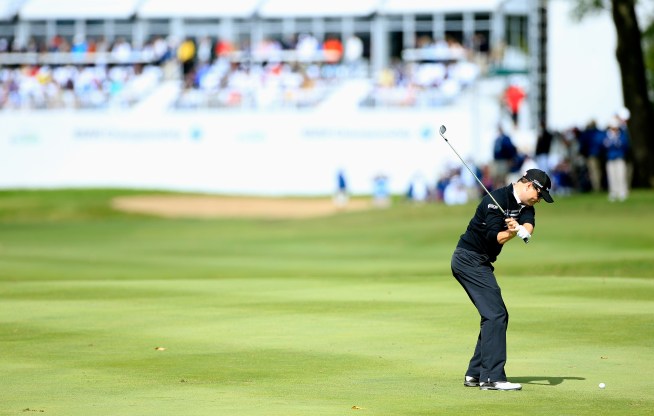 Getty Images
Zach Johnson hits from the 18th fairway during the Final Round of the BMW Championship at Conway Farms Golf Club on September 16, 2013 in Lake Forest, Illinois.
A Westmont man was arrested Monday for allegedly attempting to take a concealed firearm into the BMW Championship golf tournament.
The gun was found during routine security procedures at the main entrance of Conway Farms Golf Club in Lake Forest.
Police say an ATF canine dog found suspicious substances in the suspect's car in the parking lot, and a search turned up two more firearms.
Felony charges are expected to be filed against the 48-year-old man on Tuesday.