Police Department Seeks New Applicants
20 percent of the spots will be reserved for military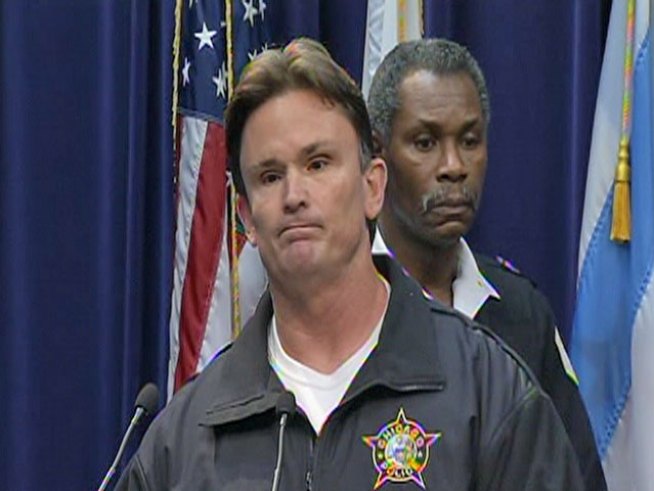 NBCChicago.com
A Chicago police sergeant accused of "battering" a man in police custody has been relieved of police powers, Supt. Jody Weis said Friday.
Chicago police are looking for a few good men ... and women.
The department is soliciting applications for approximately 200 CPD positions.
Aspiring cops are encouraged to apply online at chicagopolice.org/answerthecall until November 26. A new police exam will be administered December 11 at McCormick Place.
In announcing the new exam, Police Superintendent Jody Weis said the department will set aside 20 percent of the new positions for military veterans. The department is also raising the minimum age for applicants from 21 to 25. The maximum age is 40.
Weis says the department can afford to be more selective with its officer candidates.
"We are looking for people starting their second career," he said.
The additional positions come as the department takes heat from the Fraternal Order of Police for what it calls chronic understaffing.
Weis said the department can't solve its problems simply by hiring more police officers. "We must find ways to be creative," he said.