Patti Blago Does First Interview Today After Trial
Mrs. Blagojevich did an interview with "The Rosie Show"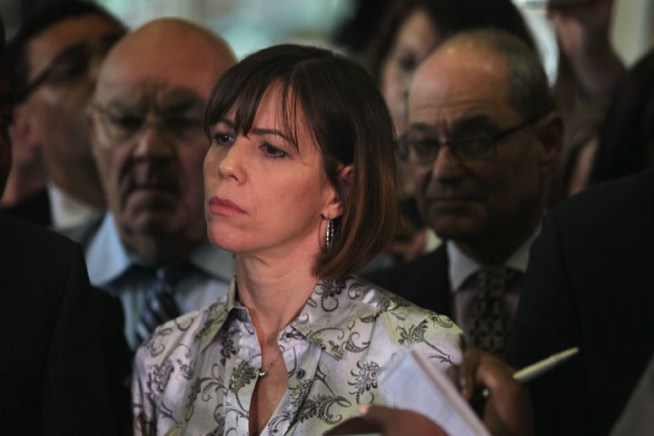 Getty Images
CHICAGO - AUGUST 17: Patti Blagojevich, the wife of former Illinois Governor Rod Blagojevich, listens as her husband speaks to the press following a verdict at his corruption trial August 17, 2010 in Chicago, Illinois. Blagojevich was found guilty on one charge of giving a false statement to federal agents. The jury was hung and was unable to reach a verdict on 23 of the 24 counts. The government plans to retry him. (Photo by Scott Olson/Getty Images) *** Local Caption *** Patti Blagojevich
Patti Blagojevich, wife of ex-Gov. Rod Blagojevich, did a sit-down interview on "The Rosie Show" on Thursday in Chicago, according to the Sun-Times.
This was the first interview that Patti has done since the December trial.
Rod Blagojevich was sentenced to 14 years in prison for corruption and ordered to pay a $20,000 fine. He is to report to prison on Mar. 15 after he was granted a 30 day extension.
The OWN Network has not released an air date of the Pattie Blagojevich interview.