Man Robs Lincoln Park Sandwich Shop at Gunpoint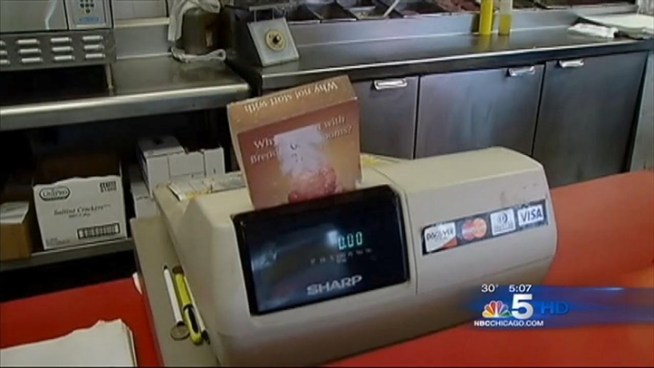 On Sunday morning a man walked into a sandwich shop, pointed a gun at employees and got away with more than $100 in cash. Christian Farr reports for NBC News at 5 p.m. on Sunday, Jan. 27, 2013.
Police are searching for a man who robbed a Lincoln Park sub sandwich shop at gunpoint.
The holdup happened around 10:45 a.m. Sunday at a Mr. Submarine sandwich shop on West Fullerton Avenue near North Clyborn Avenue.
"He came in and said 'gimme the money' in Spanish to her, so she opened the register and gave him the money," said one employee who witnessed the exchange after she had just punched in for work.
The man held the store up at gunpoint and collected more than $100 in cash. He then made the two workers go to the back of the restaurant and get on the ground, face down, the employee said. He fled the store on foot.
Police continue to search for the offender.
This is the second time the Lincoln Park Mr. Submarine shop has been robbed.