A man was rescued from a light shaft Saturday night after he fell from a ledge while at a party at a condo in Chicago's South Loop neighborhood.
Officials said the 30-year-old man fell backwards off a ledge at a condo in the 2300 block of South Michigan Avenue and landed 30 feet below, becoming trapped in a light shaft.
The man was conscious and talking to rescuers, according to Fire Chief Pat Maloney.
Rescued Boy Meets Coast Guard Crew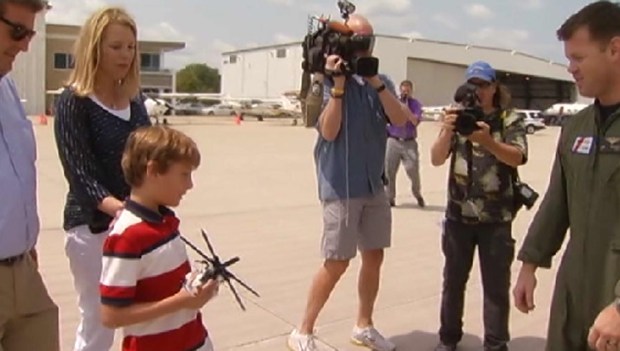 7/29/2014: Tommy Alter of Highland Park met with crew members Tuesday afternoon at Chicago Executive Airport in Wheeling. NBC 5's LeeAnn Trotter reports. (Published Tuesday, July 29, 2014)
A rescuer was lowered down to the man, who was then stabilized on a backboard. The two were then raised up out of the shaft and the man was transported to John H. Stroger Jr. Hospital of Cook County in good condition.
"The way he landed, he was very fortunate," said Maloney.
The rescue took roughly 30 minutes, officials said.
Railroad Rescue Caught on Camera
Felix Saucedo, 81, walked away from his Lytle, Texas nursing home, fell on train tracks, and was saved seconds before a freight train barreled by. Randy Escamilla from NBC station WOAI-TV in San Antonio reports. (Published Monday, July 21, 2014)
"We don't do this as frequently, but we train frequently," said Battalion Chief Michael Conroy. "It was a hard place to access except by ropes."
Conroy estimates that 15-20 people were at the party at the time of the incident.
Published at 10:34 AM CDT on Aug 3, 2014 | Updated at 12:44 PM CDT on Aug 3, 2014