Girl Lured Into Van, Sexually Assaulted
Police say girl approached while waiting for bus
Wednesday, Sep 25, 2013 | Updated 5:09 PM CST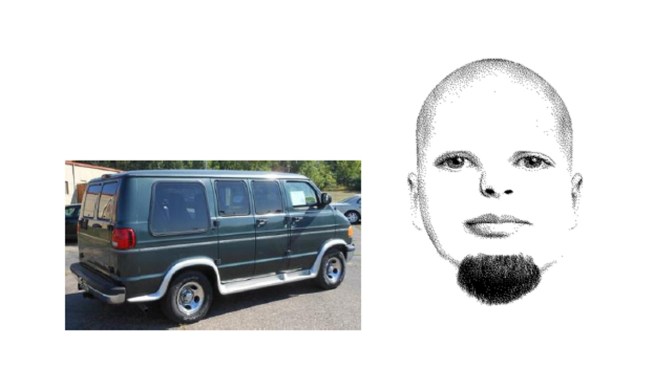 Chicago Police Department
Police released a picture of a similar green conversion van that the suspect was driving, along with a composite sketch.
A community alert has been issued in the Jefferson Park police district after a 12-year-old girl was lured into a van and sexually assaulted last week.
It happened on Sept. 18 in the 5300 block. of N. Milwaukee Avenue.
Police say the girl was standing at a CTA bus shelter when she was lured into a green conversion van with black stripes on the side that was parked outside an auto parts store.
The girl was driven to the 5400 block of N. East River Road where the sexual attack occurred, according to police.
The suspect is described a Hispanic male between 35-40 years old, between 5-feet-5 to 5-feet-8 inches tall, 200 pounds with brown eyes, a long goatee and a shaved head with a medium complexion. He's also described as having a pot belly and was wearing black pants, a black shirt and a black baseball hat.
Anyone with information is asked to call the Special Investigations Unit at (312) 492-3810.