First Lady Tapes "Oprah" Friday
The episode will air Jan. 27.
Friday, Jan 21, 2011 | Updated 3:45 PM CDT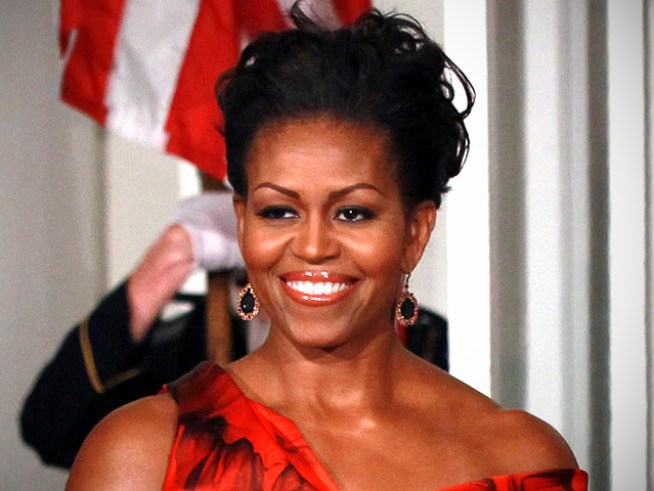 Getty Images
WASHINGTON, DC - JANUARY 19: U.S. President Barack Obama (R) and first lady Michelle Obama (L) welcome Chinese President Hu Jintao (C) for a State dinner at the White House January 19, 2011 in Washington, DC. Obama and Hu met in the Oval Office earlier in the day. (Photo by Win McNamee/Getty Images)
Michelle Obama will be in Chicago Friday to tape an upcoming episode of "The Oprah Winfrey Show," the White House announced.
Obama joins Tom Brokaw and Bob Woodward to discuss military families and the first lady's forthcoming launch of a national campaign to support and honor such families.
During the show, scheduled to air Thursday, Jan. 27, Obama and Winfrey also will be joined by a military family talking about ways to help spouses and children of U.S. servicemen and women. Brokaw and Woodward plan to tell stories of military families.
The announcement comes during a rough patch of viewership for Winfrey's OWN cable network.
Ratings for the network have dropped off after a strong start, according to the New York Post.
Oprah-branded shows are still doing well, but second-week viewership dipped 20 percent overall among the network's target demo of women, the New York Post reports. The average prime-time audience is 310,000.
"Season 25: Oprah Behind the Scenes" and "Your OWN Show: Oprah's Search for the Next TV Star" are among the highest-rated shows. Viewer's of last week's episode of "Oprah Behind the Scenes" dropped from 1.1 million to 557,000, according to the Post.