Fire Inspector With MS On Verge of Losing His Job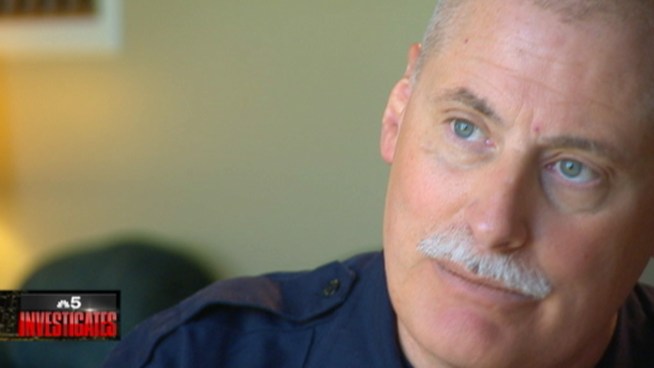 Richard Moy
Oswego Fire Inspector and Paramedic David Sackett was diagnosed with Multiple Sclerosis in 2010. The Oswego Fire Chief is now saying that David can no longer perform essential functions as a inspector-paramedic. NBC 5's Chris Coffey talked to David Sackett about how he feels he still has what it takes to serve the public.
An Oswego firefighter with multiple sclerosis is one step closer to losing to his job after the fire commission agreed Monday that he is no longer fit for duty based on medical evidence.
David Sackett served as a frontline firefigher but transitioned to the role of fire inspector after he was diagnosed with the disease.
The fire chief claimed Sackett was insubordinate after he refused to to take a physically demanding firefighting test, which the commission also upheld.
Sackett's attorney, Greg Friedman, says he was asked Monday to return Sackett's uniform and his tags, meaning he could be suspended or terminated within two weeks.
"He served the district and the people of Oswego admirably, and it's a shame what's happening to him, and I intend to reverse it," Friedman said.
Friedman says he's considering filing a case under the Americans With Disabilities Act.
The chief says Sackett was offered a job as a civilian fire inspector with competitive pay and benefits which would also keep him eligible for his pension, but Sackett says it was not a good deal.
Friedman says he's considering pursuing the case under the Americans With Disabilities Act.