Fenger Three Due in Court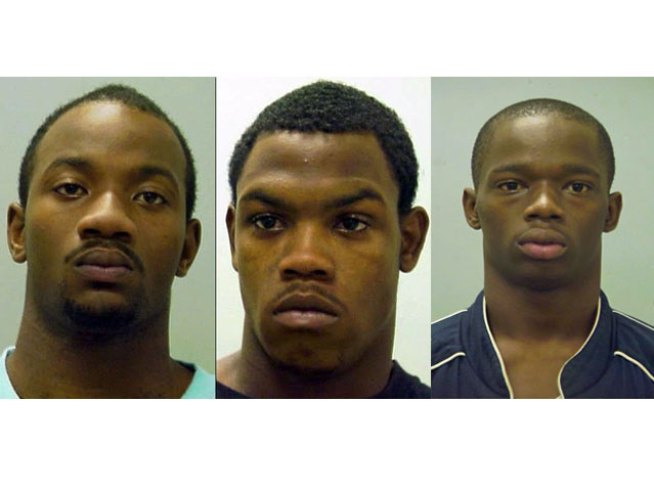 Eugene Riley (L), Silvanus Shannon (C) and Eugene Bailey (R) are each charged with the first degree murder of 16-year-old Derrion Albert. Not pictured is Eric Carson, 16.
The trio of South Side teens accused of beating Fenger honor student Derrion Albert to death is due in court this afternoon.
The teens -- 19-year-old Silvonus Shannon, 18-year-old Eugene Riley and 16-year-old Eric Carson – will attend a preliminary hearing in their first-degree murder case.
Albert, 16, was beaten to death in a mob-style attack on Sept. 24. The melee was caught on tape, and the vicious attack that culminated with Albert getting hit with a large plank of wood drew the attention of the president.
All three teens are being held without bail.
Prosecutors dropped charges against a fourth teen during a hearing Monday.
Albert, who was a sophomore at Christian Fenger Academy High School, has been described by police as an innocent bystander caught up in the fight.
Five Fenger students were arrested Thursday after fights in the lunchroom.