Fatherhood Next Feat for Bulls' Derrick Rose?
D. Rose's girlfriend reportedly is expecting this fall
Tuesday, Apr 10, 2012 | Updated 3:31 PM CDT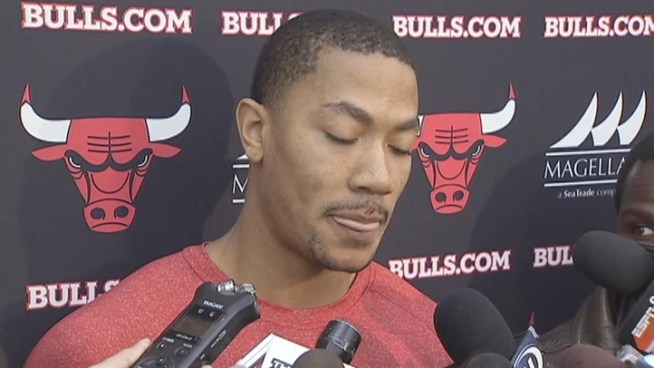 Bulls star Derrick Rose wouldn't answer a question Tuesday to confirm his girlfriend is reportedly pregnant with their first child. "That's my personal life," Rose told reporters after practice.
That "D" could stand for "Dad" soon enough.
The Chicago Bulls' Derrick Rose's longtime girlfriend is expecting their first child, according to the Chicago Sun-Times' Stella Foster.
The baby reportedly is due in October, and a source told Foster both families are very excited.
Rose's little one will have plenty of room to grow. The Bulls star recently bought a $2.8 million condo in the Trump International Hotel & Tower, 401 N. Wabash Ave. The three-bedroom, 3,102-square-foot space is located on the upper floors of the 92-story building.
Rose signed a five-year, $95 million contract extension with the Bulls in December.