Diamond Theft Suspects Caught On Tape
Stolen jewels were worth roughly $180,000, shop owner says
Wednesday, Sep 4, 2013 | Updated 8:39 PM CST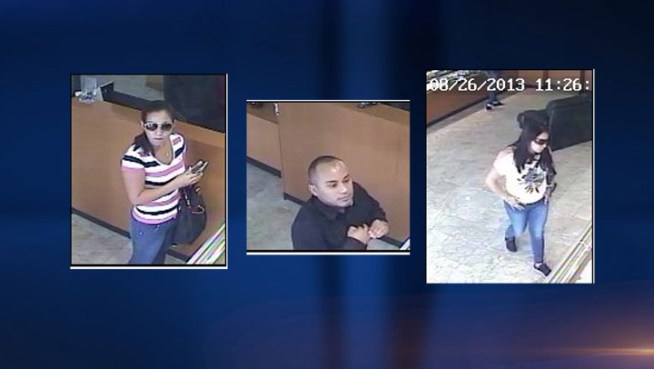 Jewels stolen from Naperville were worth about $180,000, store owner says. Christian Farr reports.
Naperville investigators on Wednesday continued looking for three people they believe stole 30 loose diamonds.
It happened at the Precious Fine Jewelry store on Showplace Drive at about 12 p.m. on Aug. 26.
Police said the suspects -- a male and two females -- were able to distract the employee and leave with nearly $200,000 worth of diamonds. The male suspect entered the store first.
"I show him diamond, he select one diamond and put those diamonds back in the box. Then I put the box of the diamonds behind the counter," store owner Raj Patel says.
That's when Patel says he buzzed in the first woman, who asked to look at a watch and a ring. Minutes later, he buzzed in the second woman, who never stopped playing with her cell phone.
"She was moving here and there, didn't ask me what she needed or nothing," Patel said.
Patel said the second woman grabbed the box behind the counter while he was helping the two other customers.
A store surveillance camera captured images of the suspects.
Crime Stoppers offered a reward up to $1,000 for information leading to arrests. The hotline number is 630-420-6006.