Bus Slams Into Semi on I-80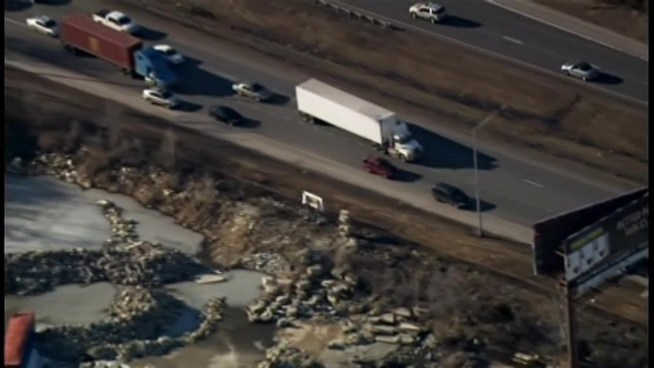 A limo rear-ended a semi-truck Friday afternoon on I-88 near Joliet. Sky 5 video shows the limo partially under the semi.
Traffic on Interstate 80 east bound backed up near Richards, Friday, after a what appears to be a bus-style livery vehicle crashed into the back of a tractor-trailer.
Images show the bus' hood trapped under the back end of the semi.
It's not clear if anyone was injured in the crash.
This is a developing story. Check back for details.