Tuesday, Sep 8, 2009 | Updated 1:46 PM CDT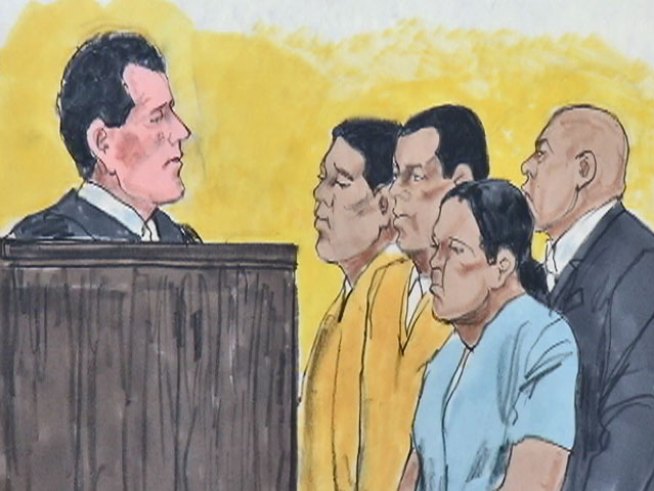 Carol Renaud
Maurice Dailey, Carolyn Towns, Keith Nicks and Terrence Nicks face a seven-count indictment for desecrating human remains.
Four former cemetery workers have pleaded not guilty to charges that accused them of digging up bodies at a historic suburban Chicago graveyard to resell burial plots.
During a brief hearing Tuesday, attorneys for the four workers entered the pleas. All four defendants indicated that they understood the charges against them.
Cook County Judge Frank Castiglione scheduled their next hearing for Sept. 25.
The four face several felony charges, including desecration of human remains, conspiracy to dismember human bodies and theft. The most serious charge — dismembering a human body — carries a maximum sentence of up to 30 years in state prison.
The four were arrested in July when authorities raided Burr Oak Cemetery in Alsip, which is the resting place
Full Coverage: Desecration at Burr Oak Cemetery