Man Who Created Skyscraper Light Words Honored
"THANKS CHRIS" lit up the building following the death of Chris Gillot
Wednesday, Dec 11, 2013 | Updated 5:06 PM CDT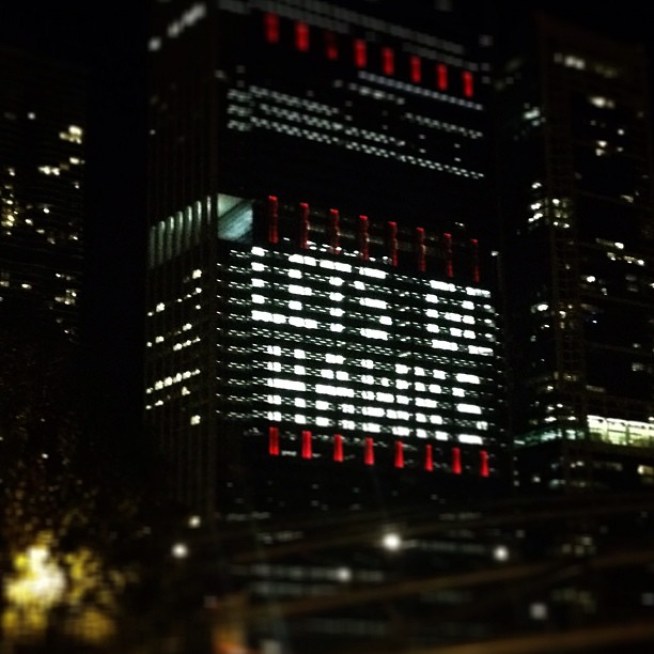 nsstaley/Instagram
The Blue Cross Blue Shield Tower lit up with "Let's Go Hawks" during the Blackhawks 2012 playoff run.
If you drove down Lake Shore Drive Tuesday night, you might have seen the words "THANKS CHRIS" lit up on the Blue Cross Blue Shield Tower.
These words were a memorial to Chris Gillot, the man who first lit up the tower, following his death last week.
Gillot was the electrician responsible for first using these dazzling letters, The Chicago Tribune reported. After Walter Payton died, he decided the player needed a memorial and displayed his number "34" on the side of the building.
After that, the tradition stuck. The building has been used to celebrate occasions like the White Sox's 2005 World Series victory, while also raising awareness about AIDS and flu shots.
Like Gillot did for Payton, the electrician's colleagues wanted to remember him in the best way possible. Tower electrician Mike Rallo told the Tribune that they cared deeply for Gillot and his family.
Gillot's widow Jeanine told the Tribune that he was a very modest person. However, she said he would have smiled about Tuesday's tribute.