Benedictine University Bans Alcohol in Campus Housing
Decision comes on heels of alleged sexual assault
Thursday, Sep 26, 2013 | Updated 3:51 PM CST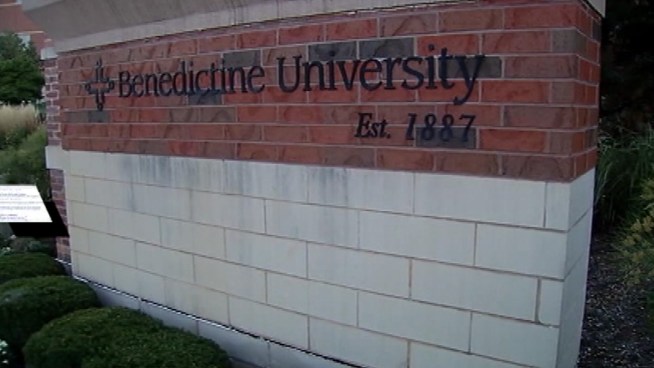 Two women say they were assaulted on the campus of Benedictine University earlier this month. Natalie Martinez reports.
Benedictine University students will have to find a new place to booze it up.
Campus officials announced a new policy Thursday banning alcohol possession and consumption in campus housing areas, effective noon Thursday.
The decision comes on the heels of an incident where two women -- a student and her friend -- claim they were sexually assaulted in their co-ed dorm by six students earlier this month.
The incident was not implicitly mentioned as a reason for the policy change in a university new release announcing the new rules.
Alcohol will still be available at the campus restaurant, the Coal Ben.
University officials say the new policy will be implemented for an "indefinite period of time," and plan to seek input from students and parents to design permanent guidelines.
Students who violate the alcohol policy may be removed from on-campus housing, but their academic status will not be affected.
No charges have been filed in the alleged sexual assault.