Thursday, Oct 8, 2009 | Updated 8:30 PM CDT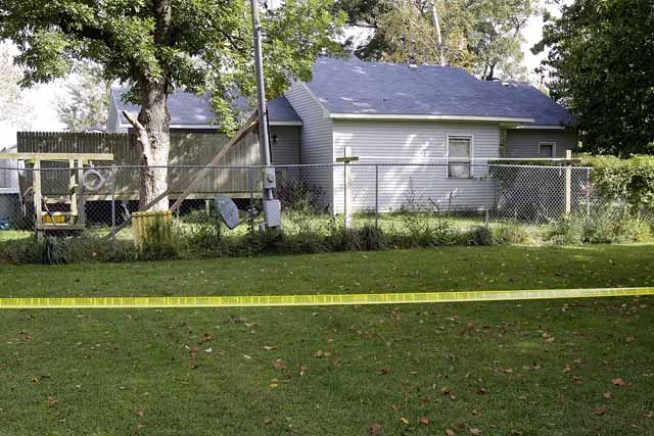 AP
Police tape surrounds a house in Beason, Ill., Wednesday, Sept. 23, 2009, where five members of a family were found slain in their home and a search is still under way for a suspect. (AP Photo/Seth Perlman)
Logan County authorities have charged a second brother from Armington with murder and attempted murder in the slayings of five members of the Gee family last month in Beason.
Logan County Sheriff Steve Nichols confirmed Thursday evening that 22-year-old Jason Harris has been charged with five counts of murder and one count of attempted murder.
Identical charges were filed Oct. 2 against Jason Harris' 30-year-old brother, Christopher Harris.
The murder charges allege Jason Harris struck fatal blows against Rick and Ruth Gee and three of their children. He is charged with attempted murder against Tabitha Gee, the Gees' 3-year-old daughter, who survived the attack.
The injured girl and the bodies of the others were found at the Gee family home on Sept. 21.
Jason Harris is scheduled for a preliminary hearing Oct. 13.