Could the Great Depression Happen Again?
Experts weigh in on the possibility
Wednesday, Oct 29, 2008 | Updated 12:42 PM CDT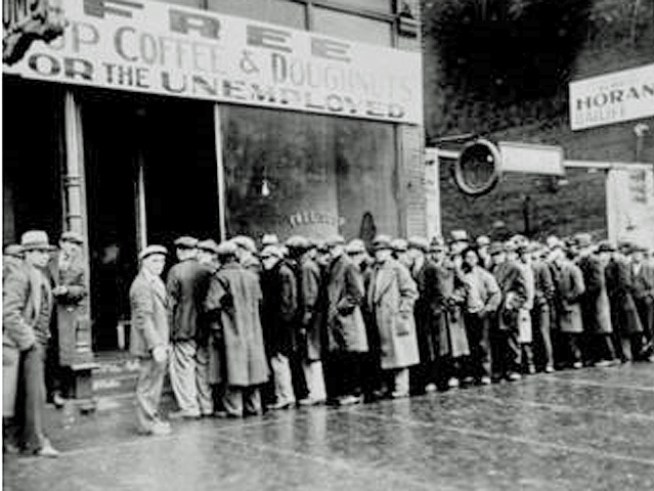 U.S. NATIONAL ARCHIVES AND RECORDS ADMINISTRATION
Unemployed men line up outside an Al Capone-owned Chicago soup kitchen in February 1931.
One financial expert said that while she may be depressed about the state of the economy, that does not a Great Depression make.
"The current crisis is more serious than anything witnessed since the Great Depression and is certainly larger in scope and breadth than the beginnings of the Great Depression," another person familiar with the economy said.
On Wednesday, The Daily Herald shared varying responses to the Great Depression question. The answers ranged from terrifying and daunting to, perhaps, slightly comforting.