Tune in for Round Two of Red Bull Crashed Ice
Catch all the action from St. Paul, Minnesota on NBC February 16 at 3 p.m. CST.
Thursday, Feb 14, 2013 | Updated 4:25 PM CDT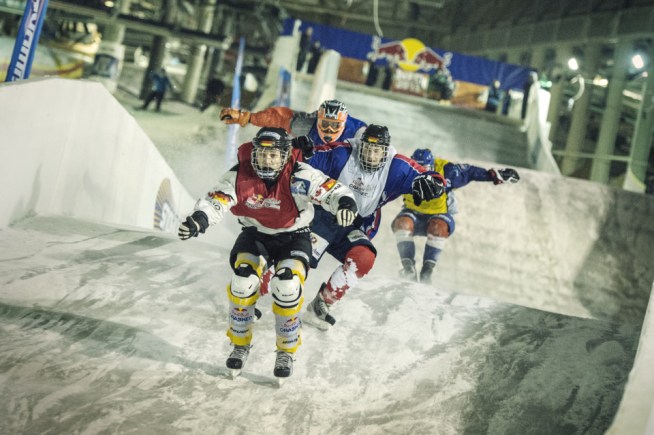 In Red Bull Crashed Ice, competitors do head-to-head battle on a man-made ice track filled with chutes, turns and jumps...all on hockey skates.
Can't get enough of Crashed Ice, the latest daredevil event from action sports enthusiasts Red Bull?
You're in luck, because round two of the popular series will be broadcast on NBC this Saturday, February 16 at 3 p.m. CST. Part of the Red Bull Signature Series, Crushed Ice sees athletes race down an ice luge loaded with steep chutes, knuckle-dragging turns and massive jumps at speeds of up to 40mph…on hockey skates.
During Red Bull Crashed Ice Saint Paul, 100,000 spectators lined the 1,280 foot man-made ice track--considered the most challenging in the world--to cheer on competitors locked in head-to-head battle.
Relive all the thrills and spills--set against the iconic backdrop of the Saint Paul Cathedral--on NBC this Saturday, February 16 at 3 p.m., or stream all the excitement via RedBullTV.com and RedBullSignatureSeries.com