"Real Housewife" Kelly Bensimon Makes Nude Debut in Playboy
Thursday, Feb 11, 2010 | Updated 4:30 PM CDT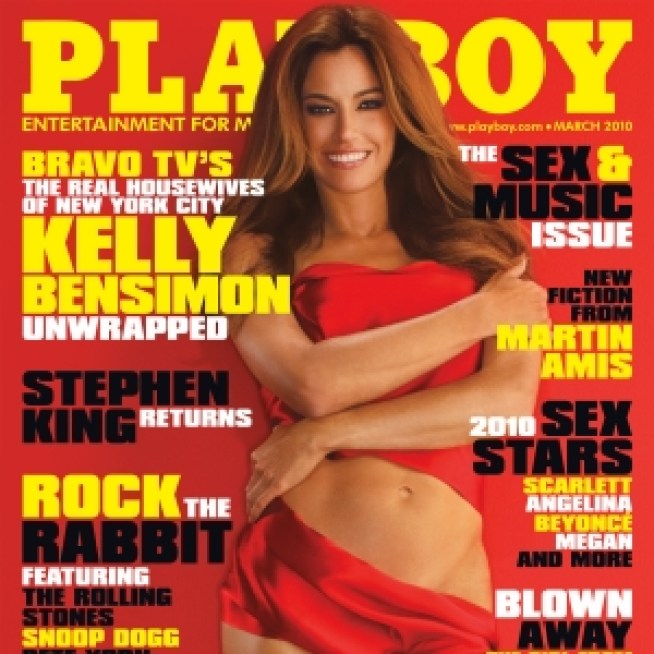 "The Real Housewives of New York City's" Kelly Killoren Bensimon says she's "shy," but the model-turned-reality star is baring it all in the pages of Playboy anyway.
Kelly is posing nude for the first time in Playboy's March issue. She will appear in a six-page pictorial shot by her ex-husband Gilles Bensimon.
"I have to warn you, I'm a little bit shy," Kelly said in a statement to Access Hollywood.
Despite her purported bashfulness, Kelly said she's posing in the men's magazine to prove that 40-something moms can be provocative too.
"I'm thrilled to be appearing in Playboy to show the world that a 41-year-old mother of two can be sexy!" she said. "It was a wonderful experience to work with Gilles – one of the world's most-talented fashion photographers – as I knew that he would make me look beautiful and sexy. I hope I made Hef proud!"
Kelly returns to the small screen in Bravo's third season of "The Real Housewives of New York City" on March 4.
Related Content from AccessHollywood.com:
VIEW THE PHOTOS: Bravo's 'Real Housewives'
PLAY IT NOW: Bethenny Frankel: 'Skinny' Recipes For The Super Bowl
PLAY IT NOW: Dish Of Salt: 'Housewife' Gretchen Rossi On 'Drama' In New Season & Marriage Plans
MORE ACCESS ON THESE TOPICS: Bravo - Real Housewives - Playboy - TV - Reality TV