S.O.S.! Rihanna Makes Hospital Trip For Injured Rib in Switzerland
Wednesday, Apr 21, 2010 | Updated 4:00 PM CDT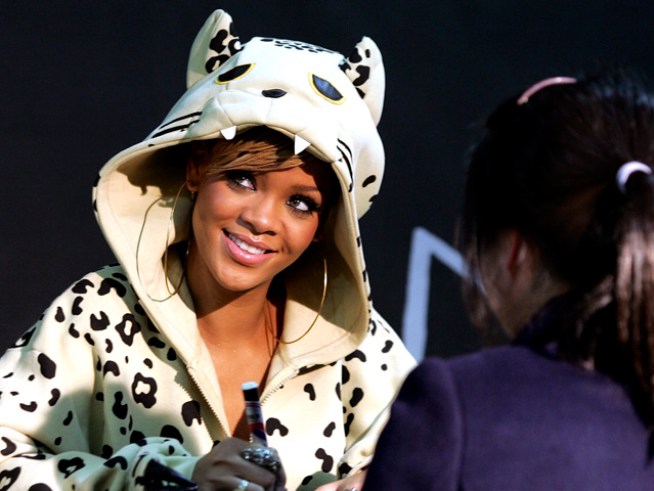 Getty Images
SEOUL, SOUTH KOREA - FEBRUARY 11: Singer Rihanna attends a fan meeting event at the Coexmall on February 11, 2010 in Seoul, South Korea. Rihanna is in South Korea to promote her recent album 'Rated R'. (Photo by Chung Sung-Jun/Getty Images)
Rihanna made headlines in Europe for a quick stop at a Swiss hospital as her "Last Girl On Earth" tour continued its global trek – but a rep for the superstar says she's fine.
"She had an injured rib and went to have it looked at to be sure it was nothing serious, and it wasn't," the rep told Access Hollywood on Wednesday. "All is OK and the tour is going great."
MTV News UK first reported that Rihanna was "rushed to a hospital" on Monday night.
A spokesman for the hospital told the site, "The singer Rihanna came yesterday evening to the emergency room. We do not know the details."
CLICK HERE to see Rihanna's North America tour dates!
Related Content from AccessHollywood.com:
VIEW THE PHOTOS: Crazy! Sexy! Cool! The Planet's Hottest Pop Stars Take The Stage
VIEW THE PHOTOS: Stars With Amazing Style
PLAY IT NOW: Public Service Announcement: Rihanna's Plea To Vote For DKMS
PLAY IT NOW: Music Video: Rihanna - 'Rude Boy'
MORE ACCESS ON THESE TOPICS: Rihanna - Hospitalizations - Music - TV One