Michael Buble: Criticism of Britney's Lip-Synching Is "Nasty"
Wednesday, Nov 18, 2009 | Updated 7:30 PM CDT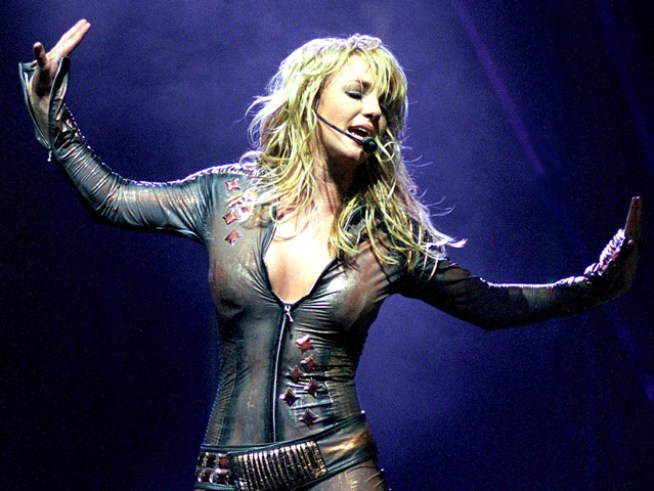 WireImage
Britney Spears was on top of the world when her third album, modestly titled Britney, hit #1, making her the first female artist whose first three albums debuted at #1. It's like ill can ever befall her.
Britney Spears might have made headlines with her recent lip-synching while on tour in Australia – but she has an unlikely ally coming to her defense – Canadian crooner Michael Buble.
"You'd think she killed someone," Michael recently told Melbourne's Herald Sun newspaper, referring to the controversy surrounding Brit's use of pre-recorded vocals. "Okay, she lip-synchs her show, people know that, they make the decision if they want to go and see her do that."
VIEW THE PHOTOS: Pop Princess Britney Spears
The crooner called out how the media has treated Britney during her "Circus" tour down under, saying, "Does she deserve the way she's been completely bashed by the media here? No."
Michael went to call the criticism of Britney "nasty," but is also keeping his sense of humor about the situation.
VIEW THE PHOTOS: See Hot Shots Of Britney's 'Circus' Tour Opening Night
"Mind you, I lip-synch all my concerts," he said joking. "I'm the Milli Vanilli of jazz."
Related Content from AccessHollywood.com:
VIEW THE PHOTOS: Britney: The Early Years
PLAY IT NOW: Fans Go Wild For Britney Spears As She Leaves 'The Little Mermaid' On Broadway (August 23, 2009)
PLAY IT NOW: Britney Spears' Live 'Circus' Concert Tour Performance
MORE ACCESS ON THESE TOPICS: News - Britney Spears - Media - Music - TV