Scarlett Johansson on Playing "Iron Man 2's" Black Widow: "She's This Crazy Badass"
Friday, May 7, 2010 | Updated 7:01 PM CDT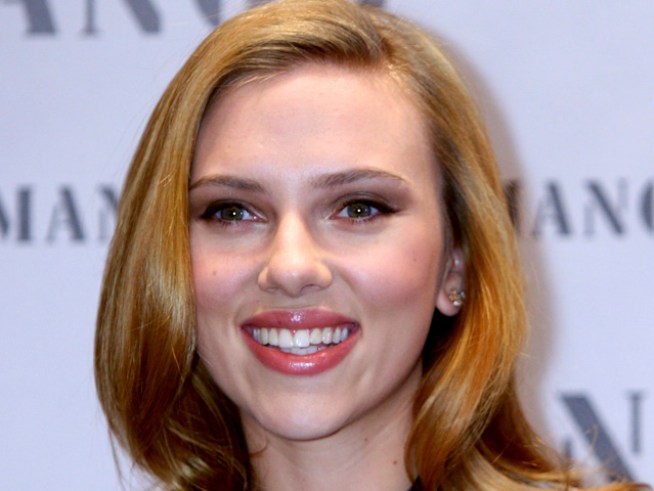 Getty Images
MUNICH, GERMANY - OCTOBER 15: Scarlett Johansson poses for the media presenting he new MANGO Winter 2009/10 campaign on October 15, 2009 in Munich, Germany. (Photo by Miguel Villagran/Getty Images)
Scarlett Johansson will rock a skintight superhero suit in this weekend's "Iron Man 2" – and she has the attitude to go with it.
"This is a no-b***s*** character," the star told the Summer 2010 issue of V Magazine of her role as the Black Widow. "It's not that she's non-feeling, she just gets the job done. She's part of something bigger, and she knows it. She's this crazy badass, and she has no time for f***ing around."
The tough-as-nails role was one the actress, and wife of fellow big screen star Ryan Reynolds, told the mag fits with her new-found maturity.
"I'm 25, and for some time I've played these characters who are kind of figuring it out, transforming from young girls to young women," she said. "I don't feel like a girl anymore. And I feel like my life and career are on a different path than they had been. There's a lot of road behind me."
She also had praise for "Iron Man 2" director Jon Favreau, approving of his casting on the project – which included fresh franchise faces Mickey Rourke, Sam Rockwell and Don Cheadle as well as herself.
"I think Jon just takes people that he really respects and squeezes them into superhero costumes," she laughed.
"Iron Man 2" is due in theaters today.
Related Content from AccessHollywood.com:
VIEW THE PHOTOS: 'Iron Man 2' World Premiere!
VIEW THE PHOTOS: Scarlett Johansson
PLAY IT NOW: Scarlett Johansson On 'Iron Man 2': Girls Can Kick Butt & 'Look Fabulous Doing It'
PLAY IT NOW: 'Iron Man 2' World Premiere
MORE ACCESS ON THESE TOPICS: Scarlett Johansson - 'Iron Man 2' - Movies - Geek Chic