Penelope Cruz Joins "Sex And The City 2" in Cameo Role
Wednesday, Oct 14, 2009 | Updated 4:30 PM CDT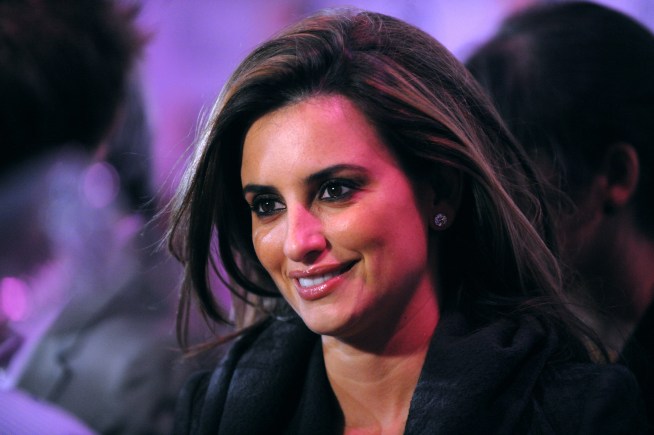 AP
Penelope Cruz attends The New York Film Festival closing night screening of "Broken Embraces," Pedro Almodovar's 17th feature film at Lincoln Center last night.
"Sex and The City 2" is about to get a lot sexier.
Penelope Cruz reportedly filmed an appearance in the sequel to the 2008 box office hit, according to OK! Magazine.
VIEW THE PHOTOS: Scenes From 'Sex And The City 2'
The Spanish actress reportedly plays herself in a red carpet scene.
Penelope won't be the first actress to play herself in the HBO television series-turned-film franchise. During its HBO run Matthew McConaughey and Lucy Liu were among several stars who made cameos as themselves.
VIEW THE PHOTOS: Scenes From Sex And The City: The Movie
Joining Penelope in "Sex and The City 2" in a cameo role is Miley Cyrus, who Access previously confirmed would play herself in a scene with Kim Cattrall's character Samantha Jones.
Liza Minnelli is also set to appear in the film, OK! reported on Tuesday. She will reportedly sing Beyonce's "Single Ladies (Put A Ring On It)" at the much rumored wedding of Carrie's gay best friend Stanford (played by Willie Garson) and Charlotte's wedding organizer-turned-pal Anthony (played by Mario Cantone).
The mag also reported that Sarah Jessica Parker will play the best man at the nuptials.
Related Content from AccessHollywood.com:
VIEW THE PHOTOS: Guest Stars Of 'Sex And The City'
PLAY IT NOW: Kim Cattrall: Keeping 'Sex And The City 2' Secrets!
PLAY IT NOW: On The Set Of 'Sex and The City 2:' The Fab Four Reunite! (September 8, 2009)
MORE ACCESS ON THESE TOPICS: Penelope Cruz - Sex And The City - Sarah Jessica Parker - Movies - TV