"Star Wars: The Force Awakens" and Batman go head-to-head (or perhaps Millennium Falcon to Batmobile) as Comic-Con International gets set to kick off for another year on Wednesday evening in San Diego.
From the big movie panels to the hot small screen series reveals, here's what is creating buzz:
Big Movie Panels
With Marvel Studio's film division, Paramount and Sony sitting out this year due to their release schedule not featuring any big franchise roll-outs on the near horizon, there are five film panels being held in the over-sized Hall H that are sure to have die hard fans and casual pop culture watchers waiting in line for hours.
On Friday Lucasfilm will produce "Star Wars: The Force Awakens" director J.J. Abrams, producer and screenwriter Lawrence Kasdan, Lucasfilm president Kathleen Kennedy and "special guests." The latter could be the cast of old and new faces starring in the film. While the cast was already showcased during "Star Wars Celebration" in Anaheim in April, fans can at least expect to see a new trailer or get a behind the scenes look at the film, which hits theaters in December.
"Star Wars: The Force Awakens" Teaser Trailer 2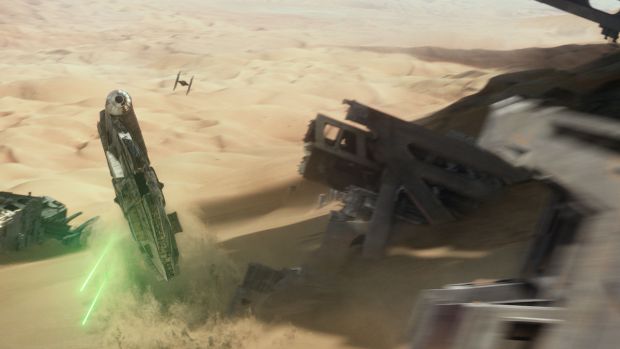 Return to a galaxy far, far away in the second teaser trailer for "Star Wars: The Force Awakens," which lands in theaters on December 18, 2015. (Published Monday, May 4, 2015)
Warner Bros. hopes to make a splash Saturday. The studio has "Pan" and "The Man From UNCLE" due in theaters later this year, but it's the announced appearance by the cast (Henry Cavill, Ben Affleck, Gal Gadot, Amy Adams, Jesse Eisenberg, Jeremy Irons) and director (Zack Snyder) of the highly-anticipated and much discussed "Batman v. Superman: Dawn of Justice" that will have fans camping out overnight. Fingers crossed a surprise look at "Suicide Squad" is also on the rundown, though it is not set to be released until August 2016.
On deck for 20th Century Fox in August is the reboot of "Fantastic Four," so a cast appearance at the Saturday afternoon panel is not out of the question. So is a sneak peek at "X-Men: Apocalypse," due in theaters in 2016, as well as Ryan Reynolds in "Deadpool."
Quentin Tarantino is bringing "The Hateful Eight" to Hall H on Saturday. A full appearance schedule has not been revealed but the film (Tarantino's eighth) stars Samuel L. Jackson, Kurt Russell, Jennifer Jason Leigh, Tim Roth, Walton Goggins, Zoe Bell, Demian Bichir and Bruce Dern. What is known is that fans of the "Pulp Fiction" director will get an "exclusive look" at the movie.
While not the must-see ticket it was in years past, the final bow for the "'The Hunger Games" franchise is sure to attract a huge crowd to Hall H on Thursday. "The Hunger Games: Mockingjay - Part 2" – the final film of the series – hits theaters in November and it's a safe bet star Jennifer Lawrence will on hand to give a final salute to fans.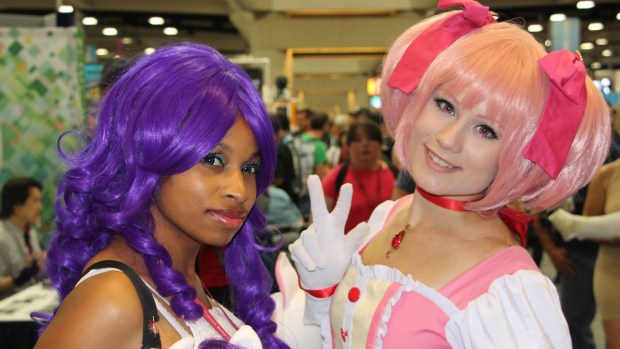 Costumes of Comic-Con
Big Series Panels
"The Walking Dead" will stagger back to Comic-Con on Friday and this year fans of the cult zombie series can look forward to a one-two punch when immediately after the original series panel ends, Hall H will host a preview of the upcoming prequel spin-off "Fear the Walking Dead."
Sunday has the cast (Jack Coleman, Zachary Levi, Robbie Kay, Kiki Sukezane, Ryan Guzman, Gatlin Green, Henry Zebrowski, Judith Shekoni, Danika Yarosh and Rya Kihlstedt) of Universal's "Heroes Reborn" flexing their new powers to promote the 13-part event series coming to NBC's fall lineup. Comic-Con favorite "Grimm" will give fans a look at the fifth season's premiere episode on Saturday in Ballroom 20, as well as question and answer time with the cast (David Giuntoli, Russell Hornsby, Silas Weir Mitchell, Reggie Lee, Sasha Roiz, Bree Turner, Claire Coffee). Also on deck for Universal are new series "Blindspot" and "The Player."
And the blood is still warm for the recently canceled "Hannibal," which will take its graphic bow Saturday afternoon.
DC and Warner Bros. take over Hall H Saturday with "Supergirl," "Arrow," "Gotham," "Legends of Tomorrow" and "The Flash." The three-hour presentation will showcase the above as well as a full pilot screening of "Supergirl."
Thursday will see the latest actor to portray one of TV's longest running science fiction/fantasy characters - the Doctor - make his Comic-Con debut when Peter Capaldi takes the stage in Hall H. He'll be joined by co-stars Jenna Coleman and Michelle Gomez as well as showrunner Steven Moffat.
(NBC and Universal are part of the NBC Universal family.)
Published at 3:16 PM CDT on Jul 6, 2015 | Updated at 3:53 PM CDT on Jul 6, 2015