Stevie Nicks Apologizes for Rant Against Nicki Minaj
Stevie Nicks apologized for her rant against Nicki Minaj, after saying she "would have killed her" for her outburst on "American Idol."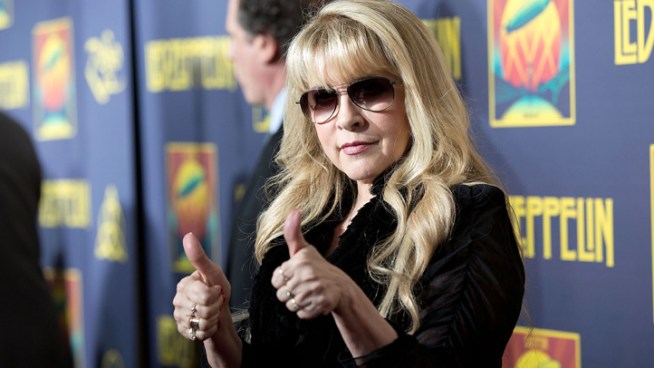 Dario Cantatore/Invision/AP
Nicks apologized for her remarks on Tuesday, saying she "thinks all artists should be respectful toward one another."
Stevie Nicks is in apology mode after saying that Mariah Carey should have "strangled" Nicki Minaj.
After reports that Minaj threatened fellow "American Idol" judge Carey last week on the set of the Fox singing competition, the Fleetwood Mac frontwoman waded into the fray Tuesday in Carey's defense.
"If I had been Mariah I would have walked over to Nicki and strangled her to death right there," Nicks told The Daily while promoting her new documentary "In Your Dreams." "I would have killed her in front of all those people and had to go to jail for it."
According to TMZ, Minaj unleashed a string of profanities and threats against Carey on the set of "American Idol" last Tuesday in Charlotte.
Barbara Walters said on "The View" that Carey told her she was concerned because several people heard Minaj say "If I had a gun, I would shoot the b****" as she walked off the set.
Minaj denied the threat on Twitter, saying "no camera or mic heard the comment."
Nicks explained her reaction to The Hollywood Reporter Wednesday by saying she was exhausted from a long day of interviews. "It was very out of character for me and I deeply regret what I said," she told THR in a statement. She went on to say she feels protective toward Mariah Carey, because Carey "has gone through many difficulties in her life."
In any case, "American Idol" executive producer Nigel Lythgoe told THR that the show is equipped to handle the diva drama.
Source: TMZ.com