Snooki: "Pregnancy Sickness" Like Being Hung-Over
The "Jersey Shore" star says she's excited to become a "MILF"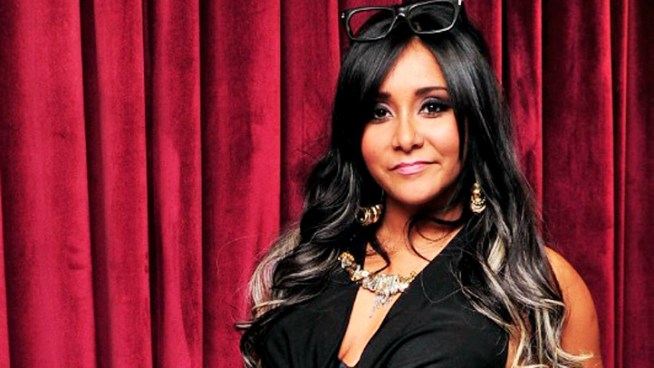 Snooki, the self-proclaimed guidette, said she's "in total mom mode" after finding out she was pregnant.
Hard-partying Nicole "Snooki " Polizzi said she's "in total mom mode now."
"I'm only 24 so it happened sort of quick," the reality starlet told MTV Thursday night in her first TV interview since confirming her pregnancy. "But it's better because now I can be a MILF."
Snooki said on MTV's "Jersey Shore After Hours" that as much as she loves to party, get sloshed and hit up the clubs, she couldn't wait to have a child with her fiancé Jionni LaValle.
All of Snooki's wild partying antics along the strip of the Jersey Shore apparently prepared her for pregnancy as she enters her second trimester.
"Pregnancy sickness is just like you're hung-over," said the self-proclaimed "guidette."
Snooki said that she has completely cut out alcohol and caffeine from her lifestyle since she learned she was with child in January.
Snooki and co-star Jenni "JWoww" Farley are currently filming a "Jersey Shore" spin-off in Jersey City.