Kourtney Kardashian Expecting A Boy
Friday, Oct 9, 2009 | Updated 4:15 PM CDT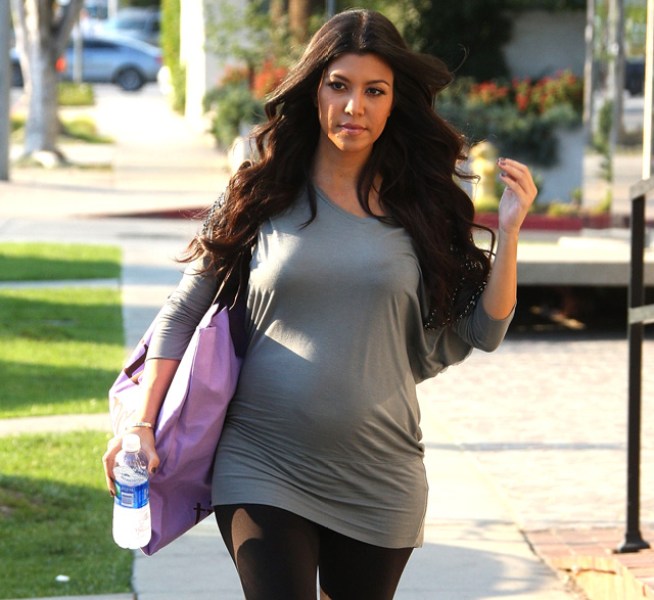 WireImage
In August Kourtney Kardashian announced that she is expecting a baby with on-again-off-again boyfriend Scott Disick. She has been sporting her bump around Los Angeles.
Kourtney Kardashian is expecting a boy.
A rep for the "Khloe and Kourtney Take Miami!" reality star confirmed the news to Access Hollywood on Friday.
VIEW THE PHOTOS: Celebrity Baby Bumps
"A boy is definitely needed in this family!" Kourtney herself told E! News.
As previously reported on AccessHollywood.com, Kourtney is expecting a child in December with her boyfriend, Scott Disick.
VIEW THE PHOTOS: Keepin' Up With Kim Kardashian
"Scott and I are thrilled to add a little boy to the bunch," Kourtney told E!.
And she claimed her stepfather Bruce Jenner and her beau knew all along.
"Bruce and Rob told me it would be a boy the whole time," she added.
Related Content from AccessHollywood.com:
VIEW THE PHOTOS: Keepin' It Real With TV's Hottest Reality Stars!
PLAY IT NOW: Kim & Kris' 'Baby Fever' For Kourtney's New Bundle Of Joy
PLAY IT NOW: Access Extended: Khloe Kardashian Talks 'Kourtney and Khloe in Miami'
MORE ACCESS ON THESE TOPICS: Kourtney Kardashian - TV - Reality TV - Pregnancies