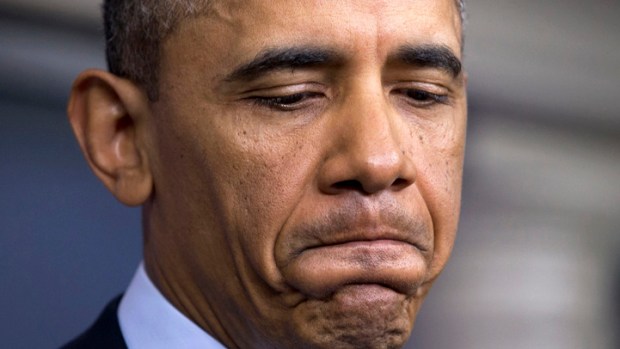 ASSOCIATED PRESS
President Barack Obama pause as he speaks to reporters in the White House briefing room in Washington, Friday, March 1, 2013, following a meeting with congressional leaders regarding the automatic spending cuts.
Statement by President Barack Obama on Thursday's passing of film critic Roger Ebert:
Michelle and I are saddened to hear about the passing of Roger Ebert. For a generation of Americans - and especially Chicagoans - Roger was the movies. When he didn't like a film, he was honest; when he did, he was effusive - capturing the unique power of the movies to take us somewhere magical. Even amidst his own battles with cancer, Roger was as productive as he was resilient - continuing to share his passion and perspective with the world. The movies won't be the same without Roger, and our thoughts and prayers are with Chaz and the rest of the Ebert family.