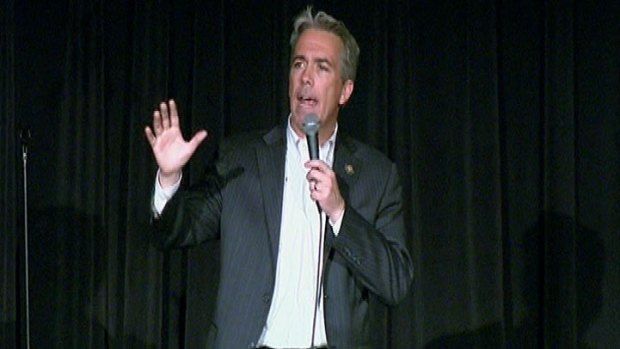 Rep. Joe Walsh speaks to supporters at The Cubby Bear in Wrigleyville on Thursday, Dec., 8.
It appears constituents in the 8th Congressional District will be able to still hear from Joe Walsh.
The former congressman, defeated last November by Rep. Tammy Duckworth, has inked a deal for a daily, two-hour radio show on Rolling Meadows-based WIND-AM (560).
The news was first reported Wednesday by Time Out Chicago's Robert Feder.
While there had been no official confirmation from station officials as of late Thursday, Walsh has -- on his new official Twitter account -- retweeted a congratulatory message from the organization "Americans for Prosperity."
He's also spoken to The Daily Herald, telling a reporter on Wednesday the contract would "probably get done within the next day or so."
His program will air from 7 p.m. to 9 p.m. beginning March 18 on the Salem Communications conservative news/talk station.