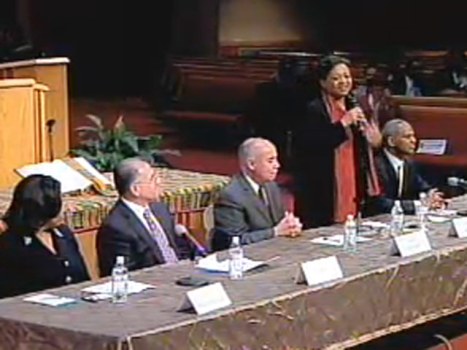 Patricia Van-Pelt Watkins speaks at a mayoral candidates' forum at Trinity Church on Sunday, Jan. 30, 2011.
Carol Moseley Braun, Gery Chico, Patricia Van Pelt-Watkins, William "Dock" Walls and Miguel del Valle are right now meeting at a mayoral forum at a local church.
The forum is being held at Trinity United Church of Christ. Candidate Rahm Emanuel is not attending.
You can watch a livestream of the forum by clicking here.