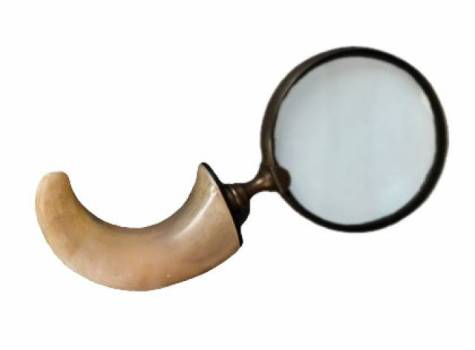 Jayson Home and Garden
Get up close and personal in someone's business with the horn magnifier.
UP CLOSE AND PERSONAL: Organic detailing on this Valence Horn Magnifier made of sheep horn and brass has a five-time magnification power, perfect for putting your Sherlock Holmes skills to good use. C'mon, who doesn't need a magnifying glass laying around the house -- just in case? GET IT: $53; Online at Jayson Home and Garden.