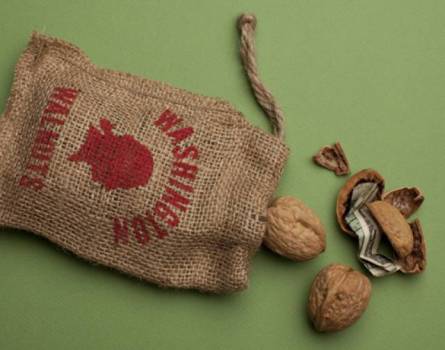 Shopsin General Store
A bag of walnuts that come with an extra prize.
NUT JOB: Crack open a Washington Walnut and you'll get more than a snack; each nut contains a single dollar bill crunched up inside. Throw some in a bowl of regular walnuts when you have people over and hilarious times will ensue. GET IT: $15; Online at Shopsin's General Store.