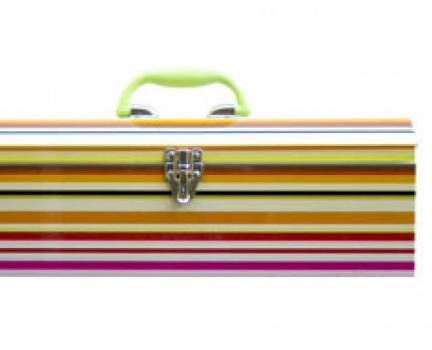 Alice and Supply Co.
A striped tool box for a girly take on tool time.
TOOL TIME: Handy chics will especially enjoy this girly take on an old-fashioned toolbox. The metal box holds all those Mr. Fix It essentials, but its fun and flirty at the same time. Who knew someone would think up such a combo. GET IT: $66.00; Online at Alice Supply Co.