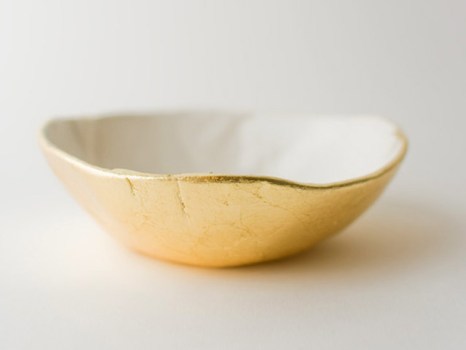 Up in the Air Somewhere
This dish doubles as a sultry piece of home decor.
BOTTOMS UP: This handmade dish is gilded in gold, offering a perfect display piece that doubles as a home for small items that tend to get lost. White earthenware finish and a glossy all-over glaze means this dish will make a great addition to home décor, empty or not. GET IT; $42; Online at Up in the Air Somewhere.