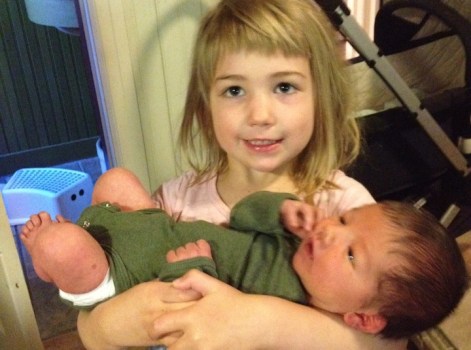 Andrew Bank / NBC
Louisa Brashares holds her little brother Theo.
Montclair, New Jersey - This week the George to the Rescue team has been hard at work rescuing the home of the Brashares family in the beautiful Garden State. Ben and Kate Brashares just welcomed a newborn baby boy into their family, and they could now use a little more space in their Victorian-style home. That's where we come in to help them out. Kate works in the city for a non-profit organization, while Ben is a stay-at-home dad and writer who blogs about his life on TheSAHDLife.com. Ben's blog is highly entertaining and a must-read, so go check it out!
Catch all-new episodes of George to the Rescue this fall. Plus, check out more behind-the-scenes photos here.