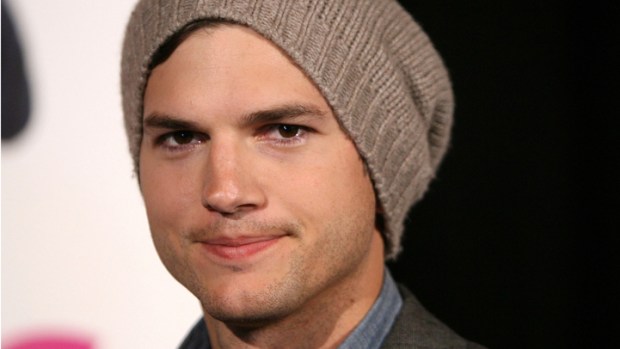 Getty Images
What does every soon-to-be-divorced man need? A sweet bachelor pad, of course.
What better way to move on from a failed marriage than to buy a sweet new bachelor pad? Well, newly single Ashton Kutcher is doing just that. The actor is reportedly drowning his sorrows and mourning the end of his marriage to Demi Moore by scoping out mansions where he can fully embrace his new bachelor lifestyle. The
Two and a Half Men
star is said to be
perusing swanky homes
, including a modern Hollywood Hills crib on the market for a whopping $10 million.
The chic bachelor pad that Kutcher most recently toured for more than an hour is fit for any bachelor wanting to capitalize on his single status. The home features a private screening room, a bar, massage room, infinity pool, open sky terrace, and of course, a hot tub. While the bachelor pad is on the market for $10 million, it's also available to rent for steep $50,000 per month in case after his divorce, Kutcher is in the noncommittal mood.
Unfortunately for Kutcher, he did indeed own a home, which he renovated himself, located in the Hollywood Hills. However, Kutcher recently sold
the modern craftsman
likely because he thought his bachelor-era days were long gone. Now that's bad timing.