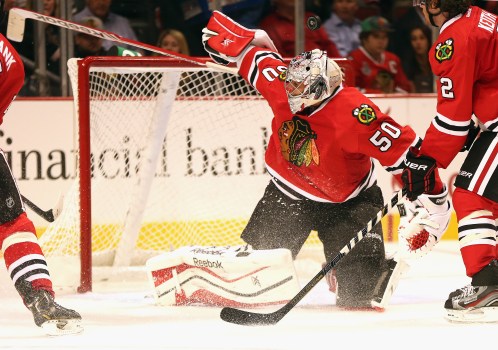 Getty Images
Corey Crawford makes a save as the puck sails over his head against the Detroit Red Wings during an exhibition game at United Center.
The Stanley Cup champion Chicago Blackhawks started this season the way they ended the last -- with a victory.
The Blackhawks topped the Detroit Red Wings 2-0 in the first preseason game of the season.
Even though the game doesn't count, a win over a rival is always a good thing.
Patrick Sharp got things going with a second period goal assisted by Jeremy Morin and Brent Seabrook.
Ben Smith followed up with another tally in the second period, assisted by Jimmy Hayes and Marcus Kruger.
Corey Crawford, fresh off a contract extension over the summer, took home the shutout.